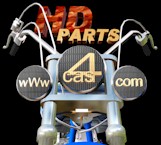 CHAT
EMAIL
ALL INTERNATIONAL ORDERS - WE ONLY ACCEPT WIRE TRANSFERS
CANADA - WE ACCEPT CREDIT CARDS AND US POSTAL MONEY ORDERS
If you need parts A.S.A.P. - I always suggest that you call.
.
It may take up to 48 hours for a E-Mail reply.
.
Contact Hours via Phone, Email, Chat: 24 / 7 / 365 , I NEVER CLOSE.

Walk in hours are:
Monday > Friday 11:00 AM - 7:00 PM EST
Saturday 11:00 AM - 2:00 PM EST
.
CAS4,Inc. / Knights Choppers Inc.
141 N. Rt. 9W
Stony Point, New York 10980
PHONE(845)786-0620, (845)786-0884
BEST TO JUST KEEP CALLING - LEAVE A MESSAGE THEN CALL BACK
I AM PROBABLY IN THE SHOP - AGAIN - KEEP CALLING - EVERY HOUR

.
http://www.cas4.com
.
" LIABILITY INFO BELOW "
.
Technical Support - All discussions are suggestions.
http://www.cas4.com/terms01.htm
.

If you purchased the parts somewhere else, please contact the company that you
purchased the parts from. If they are no longer in business, we will do our best to help you out.
.
It is always best to stop by the garage so we can look at the problem.
.
We will be more than happy to discuss your project.
A discussion is not advice.
Your certified mechanic must authorize all modifications or repairs.