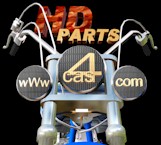 High Quality Parts from CAS4
330 300 TIRE FRAME
THE NEW 2006
KNIGHTS CHOPPER S
330 300 TIRE FRAME
If you are looking for the Coolest 330 300 Tire Frame available - Look no Further.
This frame design comes from many years of experience and some innovative thinking.
After our efforts and successes with our previous 280 - 300 tire frames, we wiped the slate clean and designed a new frame for one purpose, THE 330 AVON TIRE.
Swingarm will not Wobble and the Bearings will not wear out as many other 330 frames will do.
This is not a Retrofit 330 Frame, this frame was designed around the 330 tire.
This frame is manufactured in the USA and assembled in a Aerospace Manufacturing Facility.
New Technology requires High Tech facilities to fabricate what I believe you will agree is the best 330 300 Tire frame available on the Planet.
Some Features Include:
Tig Welded by Aerospace Welders

Internal Oil Cooling

Hidden Internal Oil Lines

Sealed Roller Bearing in the Swingarm

Available for Twin Cam "A" or "B", and any EVO

Solid Billet Upper Motor Mount

Run a Chain or 1.5 Belt

Chrome Billet Hidden Axle Adjuster Cover

Under Seat Battery Tray - Included

State of the Art Designed Rear Suspension

Computer Designed to Aerospace Specifications

Rolling Chassis Available

Add $400.00 - Upgrade to Semi-Polished Stainless Steel Swingarm

Add $1500.00 - Upgrade to Semi-Polished Stainless Frame and Swingarm

PATENTED SWINGARM - SUSPENSION
Any Rake or Stretch - Carbon Steel - $3600.00 - See Upgrades Above.
Give us a call about our NEW 330 300 TIRE FRAME - 845-786-0620
Dealer Set-Up & Pricing Available.
All Frames Come with MSO and VIN
After many calls about our new frame, yes you can run a 300 tire also on this frame.
AVAILABLE ONLY THROUGH AUTHORIZED
KNIGHTS CHOPPERS INC. DEALERS
STATE OF THE ART JIGS
AEROSPACE MANUFACTURING
TWIN CAM " B " INSTALLED
Available for ANY MOTOR


If you don't see it here, E-mail us.
We haven't had a chance to post it yet.

IMPORTANT:



We at CAS are not a representative of any motorcycle manufacturer and the
parts we sell are not necessarily recommended by any motorcycle manufacturer.

Although our replacement parts are not original factory equipment, our intention
is to provide quality replacement parts that meet or exceed standards set by the
manufacturer.

We are not an authorized Harley® dealer and in no way do we have, or intend to
imply any kind of business relationship with Harley-Davidson Motor Company® .

Our intention is to provide products that can be used on a Harley-Davidson®
motorcycle.

CAS sells officially licensed Harley-Davidson® products.
However, any products with the trademark, name, word or OEM part number
used in this catalog by CAS is intended to be as a reference only to
the usage of that particular product. None of the parts and accessories in this
catalog were manufactured by or with the permission of the Harley-Davidson®
Motor Co. The words, TC88, Electra Glide, Evolution, H-D, Harley, Harley-Davidson, Low
Glide, Road King, Roadster, Softail, Sportster, Sturgis, Super Glide, Low Rider, and
Wide Glide are registered trademarks of Harley-Davidson® Inc., Milwaukee
Wisconsin, U.S.A. The words, VROD, V-ROD, Duo Glide, Dyna Glide, Fat Boy, Hydra Glide
and Bad Boy are trademarks of Harley-Davidson®, Inc., Milwaukee, Wisconsin, U.S.A.
The following model designations for Harley-Davidson® motorcycles are used in
this catalog for reference only: EL, FL, FLH, FLHR, FLHS, FLHT, FLHTC, FLHTC-I,
FLHTS, Ultra, FLHX, FLST, FLSTC, FLSTF, FLSTN, FLSTS, FLT, FLTC, FLTC Ultra,
FXB, FXD, FXDB, FXDC, FXDG, FXDL, FXDS, FXDS-Conv., FXDWG, FXE, FXEF,
FXLR, FXR, FXRC, FXRD, FXRDG, FXRP, FXRS, FXRSE, FXRS-Conv., FXRS-SP,
FXRT, FXS, FXSB, FXST, FXSTC, FXSTD, FXSTS,FXSTSB, FXWG, GE, K, KH, WL, WLA,
XL, XLCH, XLCR, XLH, XLH 883, XLH 1100, XLH 1200, XLR, XLS, XLT, XLX and
XR1000. Buell, S1, S2, M2, Cyclone, Lighting, Thunderbolt, X1. All other brand names
or trademarks, or registered trademarks used in this catalog are the property of their
respective holders.

Please review our terms and conditions page Thank You